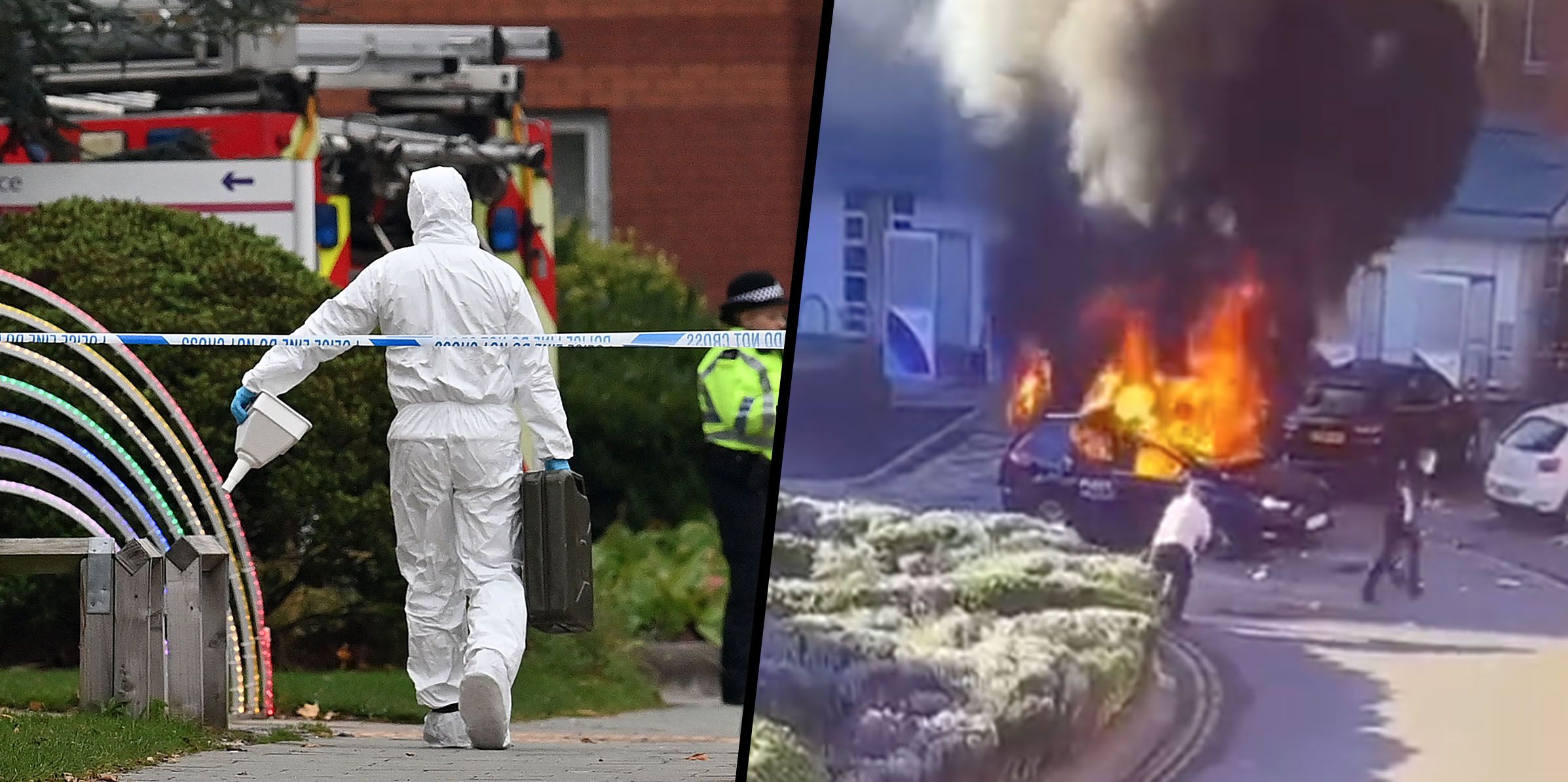 A cab driver from the United Kingdom has been hailed a hero after his quick thinking saved the lives of hundreds of people…
The hero driver, David Perry, was on his way to the Service of Remembrance at Liverpool Cathedral…
Where "military personnel, veterans, and families of the fallen" congregated to show their respect to those who have served and given their lives over the years.
However, Perry soon noticed that his passenger appeared to be acting suspicious and "had some kind of light attached to his clothing."
As soon as Perry informed the man they wouldn't make it to the Remembrance Day event because streets were blocked off, the suspected terrorist asked him to park at the nearby Liverpool Women's Hospital instead, setting off further alarm bells.
After they arrived, Perry noticed that the man was "messing around" with the light on his clothing and that "it didn't look right at all."
Just before the clock struck eleven, marking the start of the two-minutes silence, he locked the man inside, just seconds before the blast went off…
And a lot of people have commended his incredible bravery…
A close friend of Perry told the Daily Mail that after finding out he wouldn't get to the cathedral in time…
"The man changed his mind and asked to go to the city center instead. But when they were going past the Women's Hospital he said to pull in there. It was just before eleven. David noticed the man had some kind of light attached to his clothing and was messing around with it, it didn't look right at all."
"I don't know how he's done it with a split second's thought but David's jumped out and locked the car with this guy in the back…"
"As soon as he did, it's gone off. If this guy got in the hospital, God knows what could have happened. David's the luckiest man in Britain as well as the most heroic."
Another friend added:
"David suffered cuts and bruises, a perforated eardrum, and needed stitches in his ear. He'll be sore in the morning but he's home. I'm just glad no new babies were leaving at the time. For David to have probably been terrified and think so fast and then end up OK – it's amazing."
Thanks to Perry, the man in question was the only one killed by the blast. We wish him a speedy recovery! What a hero!