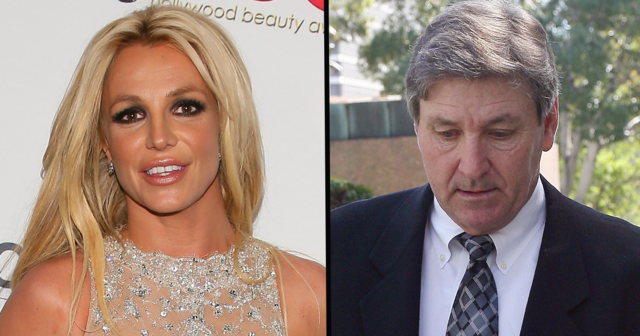 The subject of Britney Spears' controversial conservatorship has been a hot topic in recent years. But today, it's finally come to an end – and Britney is absolutely delighted.
Now news has emerged that Spears is reportedly vowing to sue her father.
Keep scrolling to learn more.
For more than thirteen years, Britney's life and finances have been controlled by her father, Jamie.
Conservatorships are typically reserved for older or more vulnerable people – but Britney has been working, touring, and making music all while not being allowed to make major life decisions for herself.
The total control Jamie held over his daughter's life has been widely protested by Britney fans and the subject of several high-profile documentaries.
In recent months, Britney herself has spoken out, criticizing her father's role in her life.
She also appointed a new lawyer, Mathew Rosengart, in moves to remove her father as her conservator.
"Britney Spears deserves to wake up tomorrow without her father as her conservator," he argued in court this Wednesday.
A hearing was set for the 12th of November to determine the future of the arrangement.
"I believe in those files we will find evidence of his corruption — and worse," Rosengart promised. "And the ramifications are going to be more severe than just civil litigation against Mr. Spears based upon my present understanding of what happened here."
This marked a huge step forward in Britney's ongoing quest for freedom and independence.
"She was so young when she got into the entertainment business. She had so many people making so many choices and decisions for her very early on in her life. Does she have any mental illness, we will never know because those documents are and should be sealed. To hear her speaking how she's felt over the last 13 years is scary. I cannot even begin to imagine being an adult and mother and having others make my decisions for me and my children. I wish the absolute best for her and her kids," wrote one fan.
"Great news! Now end the conservatorship altogether. Let this grown woman live her life as she sees fit!" another agreed.
And now, on November 13, news has emerged that the conservatorship has finally come to an end.
On Friday, Judge Penny just terminated the conservatorship, effective immediately, per TMZ.
And Britney will not be required to undergo any further mental evaluation.
Following the huge ruling, Britney has broken her silence and she is delighted.
Just minutes after the verdict, Britney tweeted:
"Good God I love my fans so much it's crazy!!! I think I'm gonna cry the rest of the day !!!! Best day ever … praise the Lord … can I get an Amen."
Congratulations Britney.
Enjoy!
However, the latest news is that Britney is reportedly vowing to sue her father.
According to the Daily Mail, yesterday a source familiar with the case confirmed the 39-year-old had hired forensic accountants and intended to sue her father Jamie for 'conservatorship abuse'.
"He had total control over everything from her finances to whether she could have more babies."
The source continued:
"She's mad as hell and you can expect to see a lawsuit filed against Jamie Spears very soon."
Makes sense to me…
Keep your eyes peeled.