As the Kyle Rittenhouse case draws to a close, the state of Wisconsin is preparing for backlash whatever the outcome.
The news comes after 500 National Guard troops have been deployed in Kenosha.
And now, Governor Tony Evers has released a statement too.
Scroll on to recap what's happened during the trial so far…
As well as find out the latest about how law enforcement is planning to tackle protests upon the verdict being announced.
The Rittenhouse trial began on Tuesday November 2nd, with opening statements from prosecutors and defense attorneys…
Both were eager to share opposing information on what happened last August.
Rittenhouse, who was seventeen at the time of the Kenosha unrest shooting, was accused of killing 2 men and severly injuring another…
Rittenhouse was armed with a rifle when he took to the streets amid a protest following the shooting of Jacob Blake by police, on August 25th, 2020.
He took the lives of thirty-six-year-old Joseph Rosenbaum, and twenty-six-year-old Anthony Huber, who reportedly tackled Rittenhouse to the ground in an attempt to "wrestle his rifle away."
He also wounded twenty-seven-year-old Gaige Grosskreutz by shooting at him and severing his bicep.
Rittenhouse was taken into custody after turning himself in to the authorities the following day, and is now facing 2 homicide counts and 1 count of attempted homicide.
He also faces charges for reckless endangering and illegal possession of a dangerous weapon by a person under eighteen.
Rittenhouse's case has gained a large online following from both right and left wing political circles…
With the far-right branding him a "hero," while others condemn his actions, calling him a "vigilante."
However, recent photo's snapped of him in court show he seems pretty relaxed about the whole thing…
Rittenhouse could be seen yawning multiple times throughout his trial in Wisconsin, where if he's convicted will lead to him spending life behind bars.
The teen let out a few yawns at the start of the trial on Tuesday, when lawyers were giving their opening statements…
And then again when jurors entered the courtroom. He just couldn't seem to stay awake throughout any of the hearing.
During the teen's yawning session, the attorney for Rittenhouse, Mark Richards, claimed he was acting in self defense…
Bringing attention to an interview Rittenhouse made with The Daily Caller on the night of the shooting.
"If someone is hurt, I'm running into harm's way. That's why I have my rifle; I've gotta protect myself, obviously…"
"But I also have my med kit," Rittenhouse could be heard saying before he shot and killed 2 people.
According to Richards, the victims "attacked him in the street like an animal…"
"[He] protected himself, protected his firearm so it couldn't be taken and used against him or other people from Mr. Rosenbaum, who made threats to kill."
Richards went on to describe him as a "scared kid who protected himself from a mob."
However, assistant district attorney, Thomas Binger, argued: "Out of these hundreds of people, only 1 person killed anyone that night. Only 1 person shot anyone that night," talking about Rittenhouse.
He also went on to describe him as a "tourist outside of our community," who traveled to Kenosha because he was "drawn to the chaos."
Rittenhouse took to the stand on Wednesday, November 10, to give his testimony.
And not long into giving his account of the shooting, he got emotional.
Rittenhouse began his testimony sharing that he had gone to Kenosha to offer medical aid to protestors…
"Did you come into downtown Kenosha looking for trouble?" He was asked as reported by NBC Chicago, to which he responded: "No."
He also recalled that he had no other problems with anyone that night other than "the man who said he would kill me twice."
The man in question was Joseph Rosenbaum, who also allegedly threatened to "cut his heart out."
Not long after going into detail about the shooting, Rittenhouse broke down crying, resulting in the trial being posponed briefly…
But, after a short break, the trial resumed and Rittenhouse continued with his testimony.
As the trial continued, Rittenhouse told prosecutors that he "didn't intend to kill them."
"I intended to stop the people who were attacking me," the teen said, adding that: "I did what I had to do to stop the person who was attacking me. Two of them passed away, but I stopped the threat from attacking me."
Rittenhouse also recalled his encounter with Rosenbaum in which he said that he shot him 4 times before running to find police officers.
When asked by his attorney why he ran to find police, Rittenhouse answered: "Because I didn't do anything wrong. I was defending myself."
And most recently, the man shot by Rittenhouse has responded to his testimony.
Gaige Grosskreutz, who was shot in the arm by Rittenhouse, has said Rittenhouse is just "upset that he was caught."
Grosskreutz, who told the jury he thought Rittenhouse was "an active shooter," spoke with Good Morning America in his first interview since the trial.
During the interview, he described Rittenhouse as a "child" caught doing something he shouldn't.
"To me, it seemed like a child who just gotten caught doing something that he wasn't supposed to – more upset that he was caught and less upset about what he had done and what he had taken and the numerous lives that he affected through his actions that night," he said.
Grosskreutz also said there was "a million things that run through your mind when somebody's pointing a rifle at you," the first being a worry for safety.
"First and foremost I was concerned for my safety. I never lost sight of who I am, I'm not somebody who takes life, I've made a life out of protecting and preserving life, not taking it," he said.
Grosskreutz also added that although some may think that he "pointed the gun" at Rittenhouse, it is "completely inconsistent with the physiology of my wound."
And when asked if he never pointed the gun at Rittenhouse, Grosskreutz replied: "That's absolutely what I'm saying, yes."
And now, as the trial draws to a close, the state of Wisconsin is preparing itself for backlash no matter the verdict.
Over 500 National Guard troops have been deployed to the area in order to support law enforcement in Kenosha.
Governor Tony Evers has recently stated that they will be on standby, should law enforcement officers need them.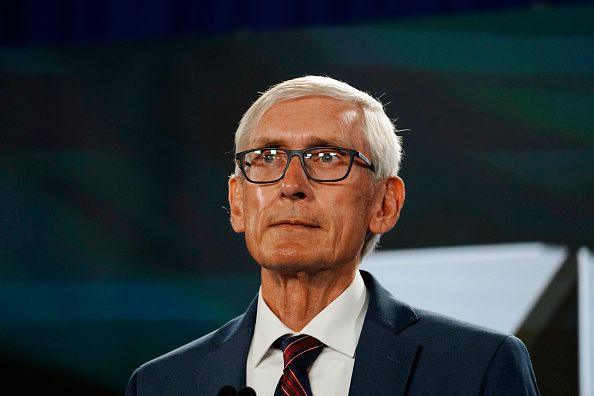 In a statement, he said: "I urge folks who are otherwise not from the area to please respect the community by reconsidering any plans to travel there and encourage those who might choose to assemble and exercise their First Amendment rights to do so safely and peacefully."
The verdict is reported to be reached next week but for now, the final arguments are set to be given in court.